1. Brandon Allen
Autographs
Comments: Brandon made a big splash back in the bigs with a couple of mammoth home runs against the Yankees in NYC this week. Brandon has showed flashes of this before and it is why he's been on the Hot List before. His 2004 SP Prospects, 2006 Sterling and 2010 Chrome Autos all jumped up this week. Sterlings went from $.99 to $9.99, a Chrome Blue sold for $40 when the previous sale was $7.50 and the list goes on and on.
2. Kyle Parker
2011 Bowman Platinum Autos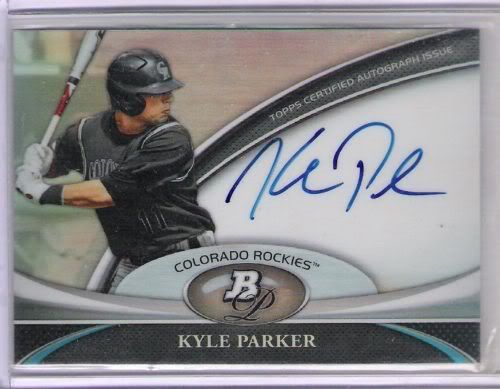 Comments: Kyle is 13 for his last 33, or near a .400 clip.  His Platinum Autos moved from $5 to $10 this week.
3. Kyle Seager
2010 Bowman Chrome Autos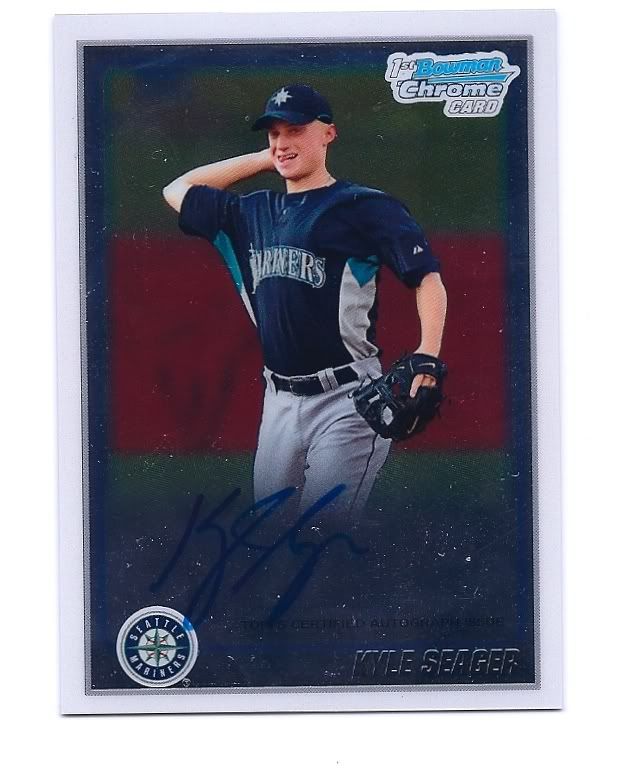 Comments: He's a rookie batting over .300 in the bigs who had Chrome Autos selling for next to nothing previously.  That's going to merit a trip to the Hot List.  Kyle's Chromes doubled from $5 to $10 this week and if he keeps it up, I'd expect to see him on here again.
4. Mike Stanton
2008 Bowman Chrome Autos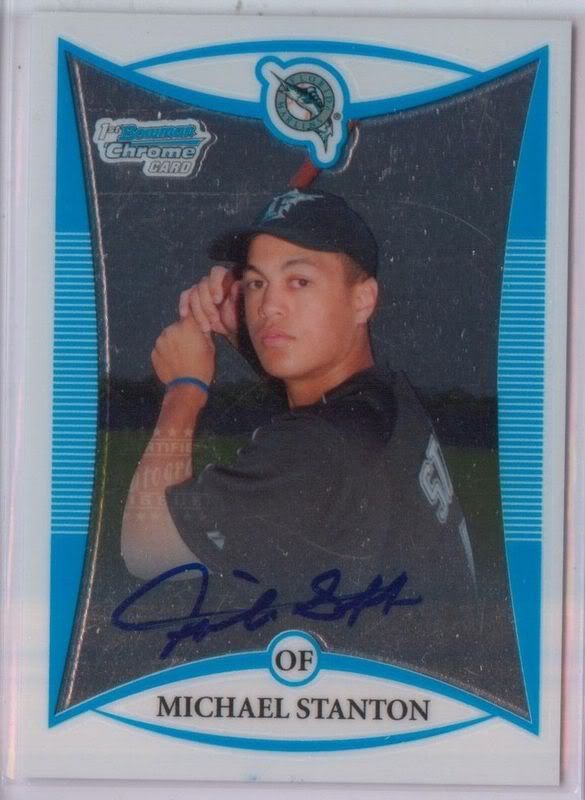 Comments: You might be interested to know that these just now hit the same price they did a few offseasons ago.  It takes that kind of production to measure up to expectations!  Mike's consistent cannon shots off the bat or hand cannon throws from RF continue to get him noticed.  2008 Draft Autos hit $100 for the first time in a long time with some selling as high as $110 – that's up from $80 last week.
5. Colty McCoy
2010 Contenders Autos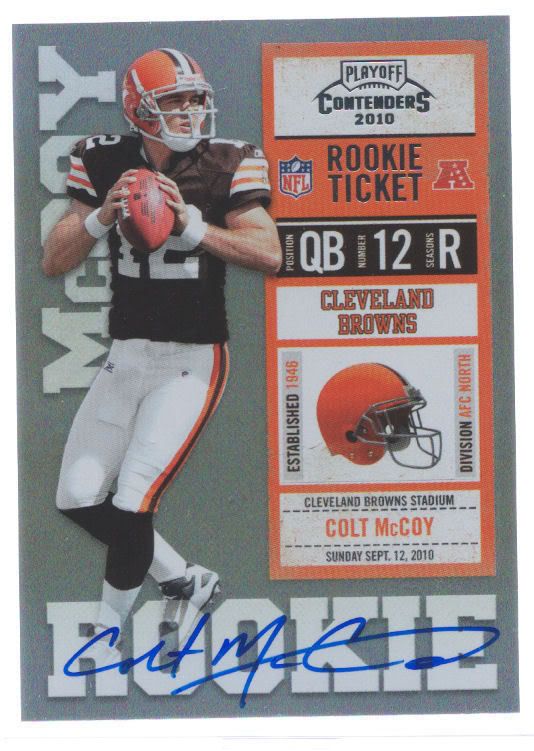 Comments:  It is not often you see a Browns QB's cards rocketing up in price.  I mean there's been Derek Anderson, Seneca Wallace, Brady Quinn – oh wait, none of them have done squat.  Expectations are high for Colt though as he played well near the end of last season and has so far this preseason too (I mean someone has to be overvalued due to preseason play right?).  His Contenders Autos continue to be on the move trending from $60 to $80 this week.
6. Wily Peralta
2009 Bowman Chrome Parallels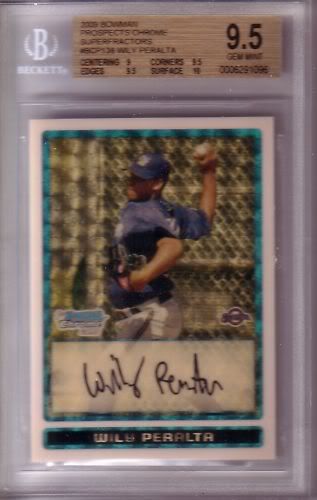 Comments: Wily (or Wil E Coyote??) has been throwing them where they ain't (what famous Willy did this apply to?).  Since he moved up to the PCL he has 3 starts, 2 wins, a 1.80 ERA and 24 Ks in 20 IP.  This has caused his Chrome Parallels to really start popping, the Super sold this week for over 3 bills and many other BINs were hit as well.
7. Jake Marisnick
2009 Elite Autos
Comments: It seems like we've had more Blue Jays, Mariners and other smaller market players on the Hot List this year than ever.  That probably bodes well for the teams as it might be some indicator of the status of their farm systems.  Jake continues to hammer the ball in the Midwest League and the Autos /799 from 2009 Elite that sold for just $8 a couple weeks ago sold for $38 this week, up from their high of $30 last week!
8. Justin Verlander
2005 Chrome Rookie Autos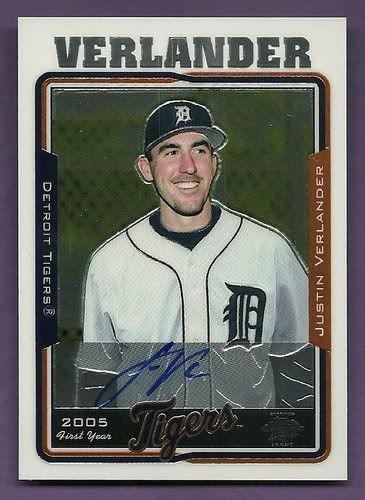 Comments:  In the levels of Hot List for baseball you have 1. Young Prospect makes a name for himself, 2. Young Prospect establishes himself as top prospect, 3. top prospect makes a splash in the big leagues, 4. top prospect proves he is good big league player and then 5. top prospect moves into the conversation around being one of the best big league players.  Truthfully, there are lot of other categories in between but if everyone progressed smoothly that might be how it would go.  Verlander has entered level 5+ as he's now not only compared to current players but all time greats.  This means his cards have entered a new level too, a TC Auto hit over $100 this week and every Chrome Auto is popping!
9. Terrelle Pryor
2011 UD Sweet Spot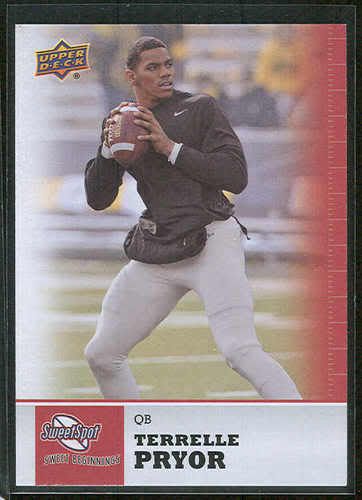 Comments: Seriously, who ever thought that a guy who was drafted in the 3rd round of the supplemental draft would have a Sweet Spot Auto selling for $150.  But, that's exactly what happened to Mr. Pryor this week as Al Davis, proving he's learned absolutely nothing over the past twenty years drafted athleticism for the (insert large number here) time.  Not only were the autos from UD Sweet Spot selling well but also the base cards, which hit up to $14 this week, as opposed to $8 last week.  Hopefully he doesn't go all Eric Crouch and retire if converted a WR.
10. NFL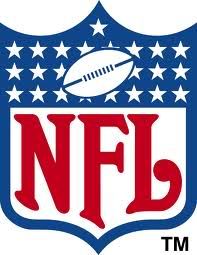 Comments:  Are you ready for some football?  I have to admit as the writer of this thing, the beginning of any given season is one of the most fun times to write this.  Single games change cards by triple digit percentages, Brett Favre goes out, Joe Webb's cards quintuple.  I'm excited for the new season and although you are starting to see some football creep onto the list now, expect a whole lot more right around the corner.