1. Mike Carp 2004 SP Prospects Auto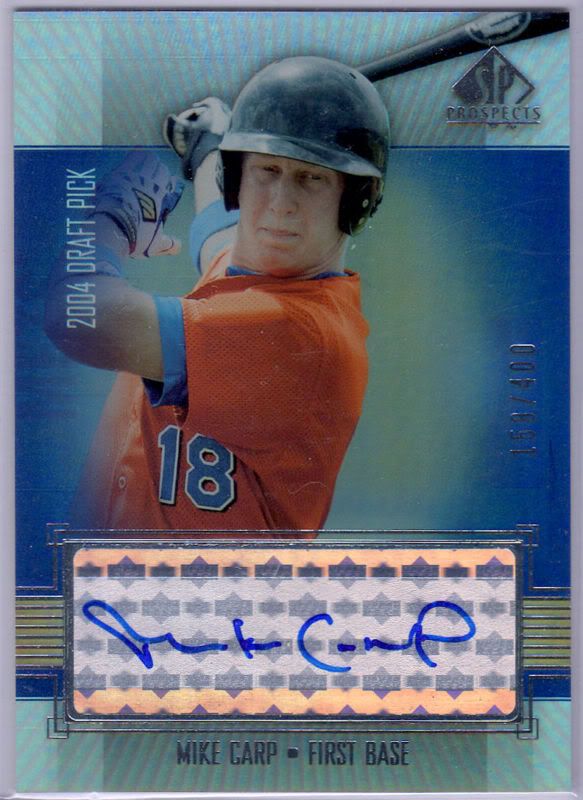 Aww CARP! Mike's been on a hitting tear lately and even though the Mets > Mariners when it comes to hobby love for markets, Mike's hitting has more than made up for the market effect. Mike's SP Prospects Autos have moved from $10 to $35 this week as he swats big flies in the big leagues.
2. Randall Delgado 2010 Bowman Chrome Blue Refractor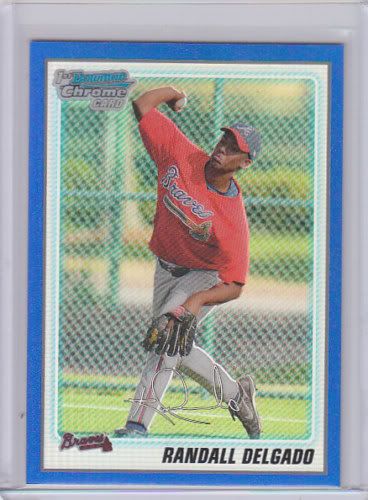 Flirting usually gets you noticed, or at least people hope it does. Flirting with a no-no totally gets you noticed especially as a new guy in town. Randall did just this for the Braves the other night and his Bowman Chrome Blue Refractors popped up from $6.5 to $20.
3. Matt Harvey 2010 Bowman Chrome Draft High End Parallel Autos

Matt made this list a few times earlier this season as he blew hitters away in High-A. The transition to AA didn't treat him quite as well as he liked early on but now he seems to be settling in some. Over his last 4 starts he has 3 wins, 22 IP, an ERA of just over 3 and a K/BB ratio of 26/5. His Gold Refractor Autos were selling for $150 this week when in the prior weeks, one hit only $75 at auction.
4. Grove of the Burnwillows

I'm not going to act like I know a lot about gaming cards but from those who do, they tell me that Grove of the Burnwillows, which was by far the best name of those listed, went from looking in, to being on the inside as far as being official. As a result of its newfound usefulness, the card nearly quadrupled moving from $5 to $20.
5. Ryan Lavarnway 2010 Bowman Sterling Autos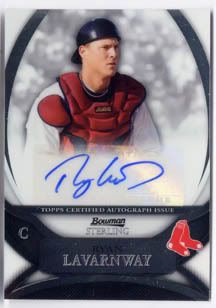 There are a lot of things I could write about Ryan but the bottom line is this. He got called up, he's a Red Sox prospect and he's hit a lot of HRs this year – 70% increase in sterling autos overnight.
6. Colt McCoy 2010 Playoff Contenders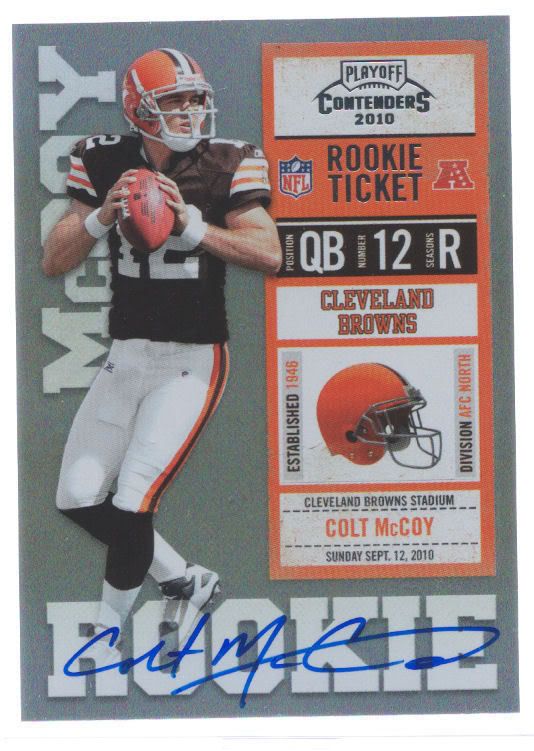 Hope are high for Colt this year and if he plays well, a lot of people are going to look awfully foolish for letting him slide so far in the draft. Preseason games have lots of football cards on the move and Colt's Contenders are no different, going from $45 last week to over $60 this week.
7. Justin Upton 2006 Bowman Chrome Autos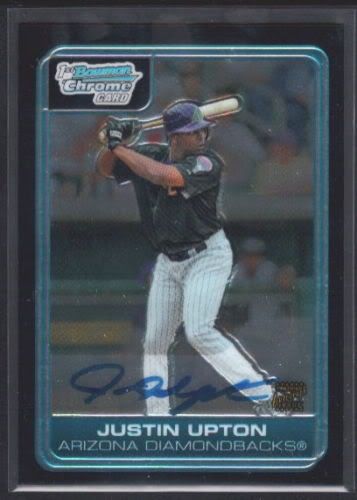 Justin's Chrome Autos moved from $60 into the $80s this week, which is not a new high (those happened in '06) but they are certainly a 52-week high to put it in stock market lingo. The guy continues to hit absolute bombs, steal bases and carry the D-backs. Oh by the way, he's still really really young so all that is viewed even more favorably.
8. Curtis Granderson 2002 Bowman Chrome Parallels


The Grandy-man can, cause he likes the right field porch, it'd make Chuck Knoblauch look good! And so the song ends and on another note, his home/away HR splits are 19/15 so he's not just hitting 330 ft HRs to the right field porch in Yankee stadium all day. Granderson is moving into a new level of hobby love and parallels of his rookie cards are really starting to take off, a Ref /300 9.5 sold for over $100 this week.
9. 2011 Topps Inception Silver Ink Football Autographs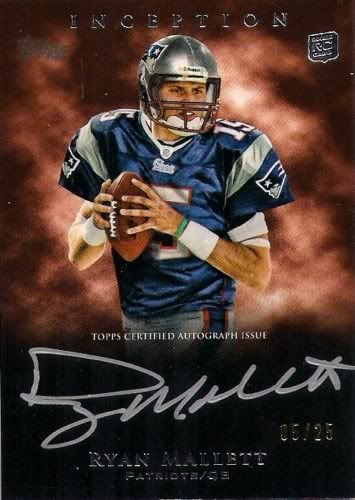 Between Leaf Metal Draft, pre-draft and Topps Inception, preseason, this bevy of beauty has never before been available to football collectors early in the year. And my oh my are they loving it, particularly the silver autos /25 from Inception which in-spite of being patch-less and /25 are selling really strong!
10. John Wall 2010-11 National Treasures Patch Auto /99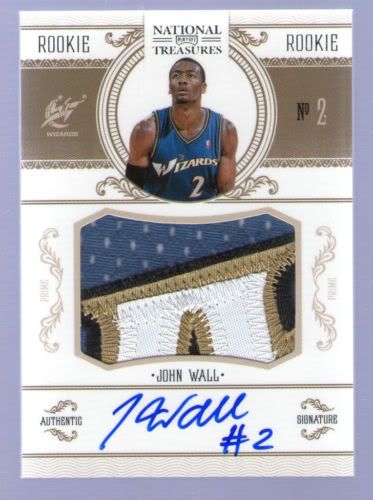 Any time a card routinely sells for $1.5K plus it is worth a mention and John Wall's patch auto /99 is doing just that. I have to say, I think it is ridiculously high considering but when the card is as limited as /99 and the high-end products in basketball are Exquisite less anymore, rationality doesn't play as much of a factor as it used to. None the less, John's sales are driving this product.