1. Drake Britton
AFLAC Autographs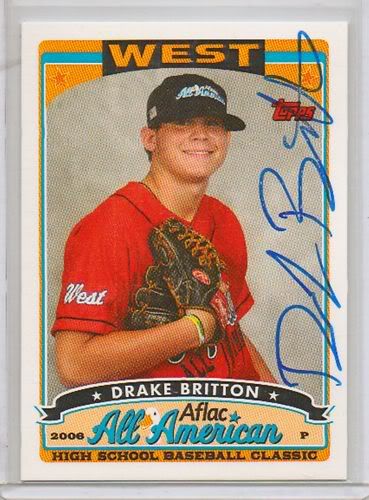 Comments: Each and every year prospectors anticipate the release of the Baseball America top 100 list.  Guys like Drake Britton are why.  Last year he was injured but hopes are still high and he snuck into the list at #97.  All of a sudden his AFLAC Autos released in 2008 Bowman Chrome Draft (one of which I pulled and sold for pennies) go from $20 to $46 in a week.  Drake is representative of a larger (and much discussed) trend that we've seen over the past months of prospects seeing significant increases as collectors and prospectors alike anticipate the 2011 season.
2. Carmelo Anthony
2003-04 Rookie Autos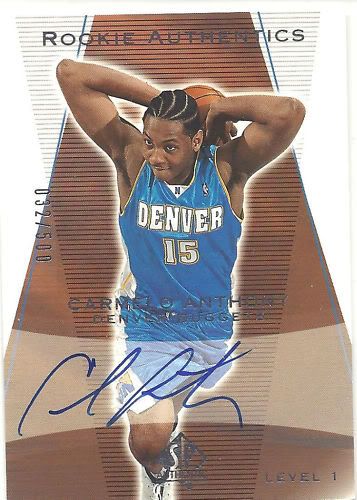 Comments: Look, the west is nice from a weather perspective, from a natural beauty perspective and for a whole lot of other reasons but it is not the market New York is.  Carmelo's trade to NYC drove prices of these SP Authentic autos from about $60 to about $140

3. Bryce Brentz
2010 Bowman Chrome Draft Refractor Autos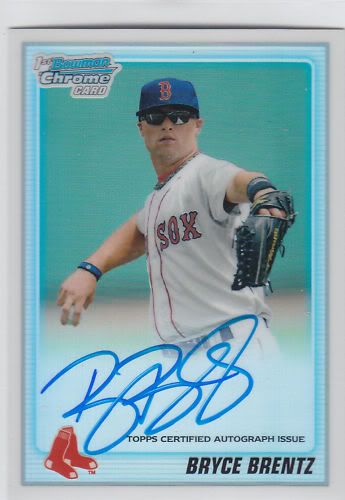 Comments: It seems like over the past week collectors decide that $20 was just too cheap for Bryce's refractor autos…and there they went, right up to $35.

4. Paul Goldschmidt
2010 Elite Autographs
Comments: Paul's having an awesome Spring Training and his name is getting thrown into the mix for the Diamondbacks first base job.  Last week his Elite Autos sold for $5, this week one sold for $13 and now there is one up with time to go for $18+

5. Anthony Ranaudo
2010 Elite Autographs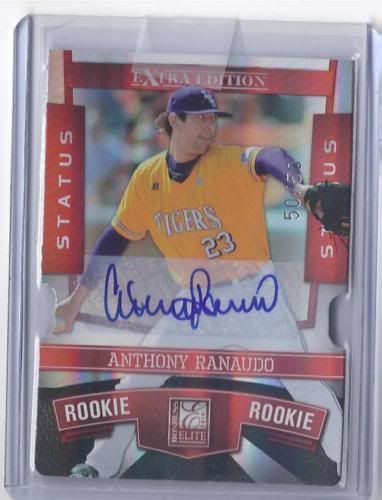 Comments: Highly regarded prospect has only one mainstream auto and that auto goes nuts.  So is the case with Anthony who had a Red Auto /50 sell for $100 this week, Taillon and Gary Sanchez Autos don't even sell for that.
6. Dellin Betances 2007 Bowman Chrome Autos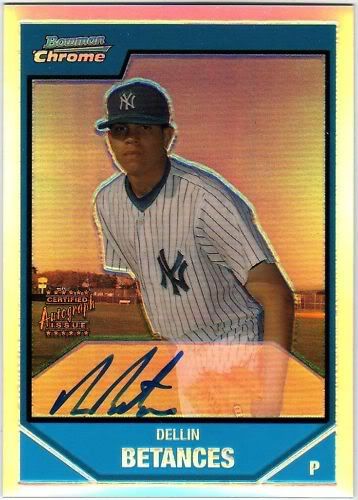 Comments: Dellin's rise from hobby nothingness continues.  This week a Refractor Auto /500 sold for $75, last week, a Refractor Auto /500 BGS 9.5 sold for $75…that's a move up for sure.

7. Jon Lester 2006 Bowman Chrome Autos



Comments: It is honestly a little surprising Jon hasn't gotten more press.  Not only did he beat cancer he came back to to play the game at an elite level.  Collectors clearly anticipating more of that this season have driven up Jon's 2006 chrome autos, the last Blue Refractor sold for $205.
8. Freddie Freeman 2009 Bowman Chrome Autos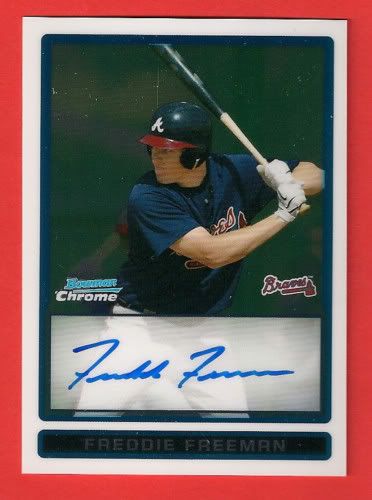 Comments:6-14 in your first 5 ST games will get you noticed and that's exactly what Freddie is doing, getting noticed.  As a result, chrome autos have now moved up over $70 and just for old times sake.  Frrreeeeeeeeedddddiiiieee!
9. Ndamukong Suh 2010 SP Authentic Patch Auto RCs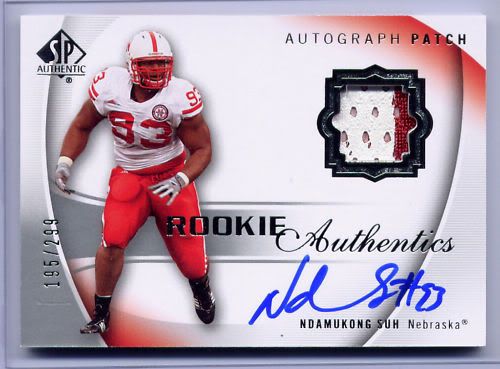 Comments:In case you haven't noticed, Nebraska football fans are rabid.  And in case you haven't noticed Ndamukong Suh might have had the best year for a rookie on the defensive side of the ball since, since, I don't even know.  Combine those two things and you get big time sales for the card above.
10. Bryce Harper
2010 Bowman Chrome USA Refractors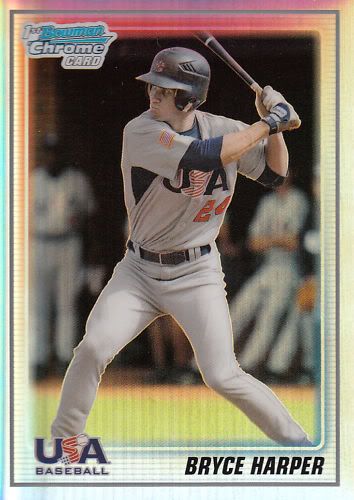 Comments: NASA is now tracking the orbit of Harper's cards, Refractors /777 sell for near $150 now.