1. 2010 Contenders Football SSPs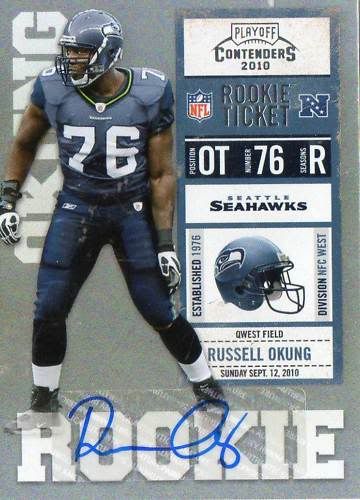 Comments: The posters on the football boards have done an awesome job of compiling a lot of information to get to a preliminary list of SPs.  As these SPs have become apparent, prices have started to rise.  Especially the super short prints.  No-name WR's that are thought to be super SPs have hit near $300.  Russell Okung, a name more are familiar with went from $22 last week to $180 this week.
2. Trevor Bayne
Autographs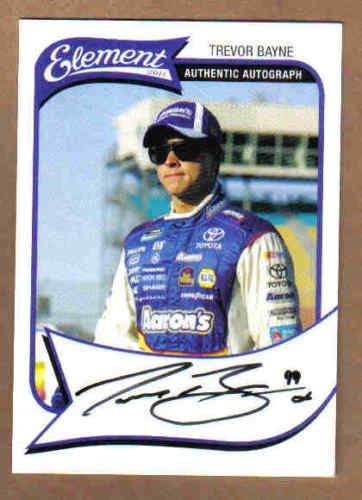 Comments: Probably the biggest case of 1a and 1b we've had all year was this week.  Quadruple digit % increases happened for some Contenders cards as well as Trevor Bayne who won one of the biggest NASCAR races of the year.  The auto pictured above sold for $6 before he won and $150 after he won, simply incredible.  Contenders got the nod for the top spot because of the amount of cards making huge leaps but the Bayne of the rest of NASCAR's existence was not far behind

3. Trey McNutt 2010 Elite Autographs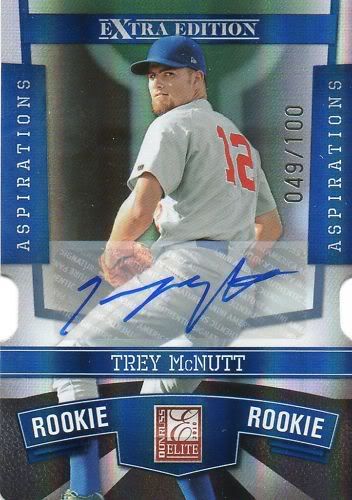 Comments: I'll stay away from the many derivations of this guys name and just tell you that his Elite Autos have doubled since last week.  The Cubs haven't had an exactly phenomenal record with prospects but if one does blow up, oh do they blow up.

4. Reggie Golden 2010 Elite Autographs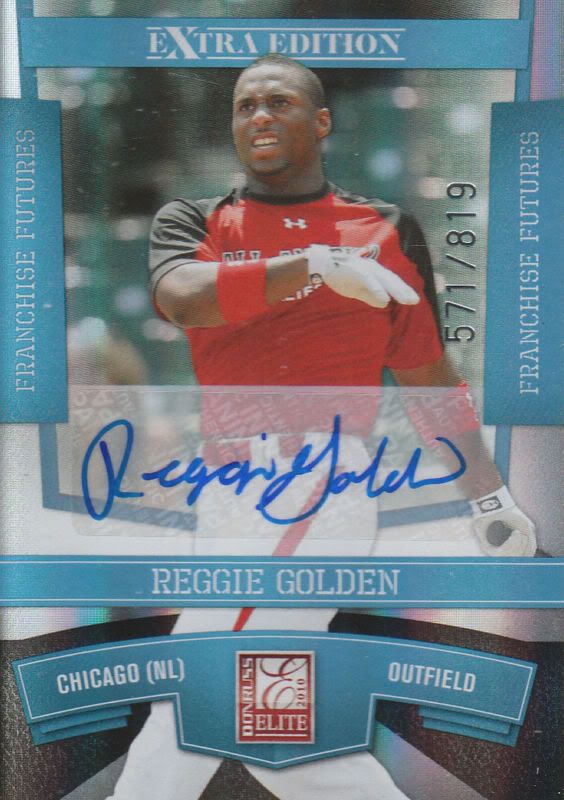 Comments: Speaking of which, another Cubs prospect, another Elite auto and another doubling in prices.

5. Bryce Harper
2010 Bowman Draft AFLAC Autos /230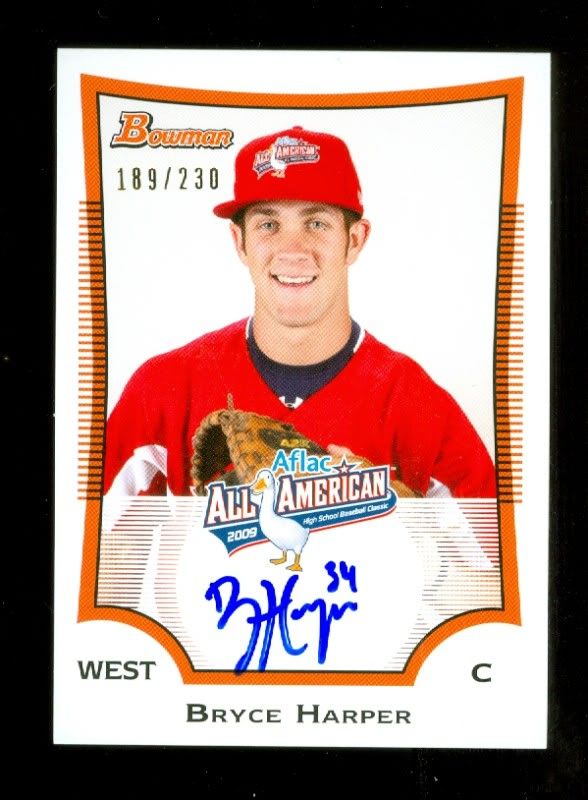 Comments: Yes, its possible, as the season comes closer Bryce gets hotter.  If he doesn't hit multiple 600-ft bombs are people going to be disappointed?  AFLAC autos have moved from $600-$700 to over $1k in the past week.

6. Gerrit Cole 2010 Bowman Chrome USA Wrapper Redemption Autos


Comments: Although there aren't many of them out there, the Wrapper Redemption Autos are super hot if you hit the right guy.  Gerrit's went from $80 to $160 after he blew away some college hitters this week.

7. George Springer 2010 Bowman Chrome USA Wrapper Buyback Autos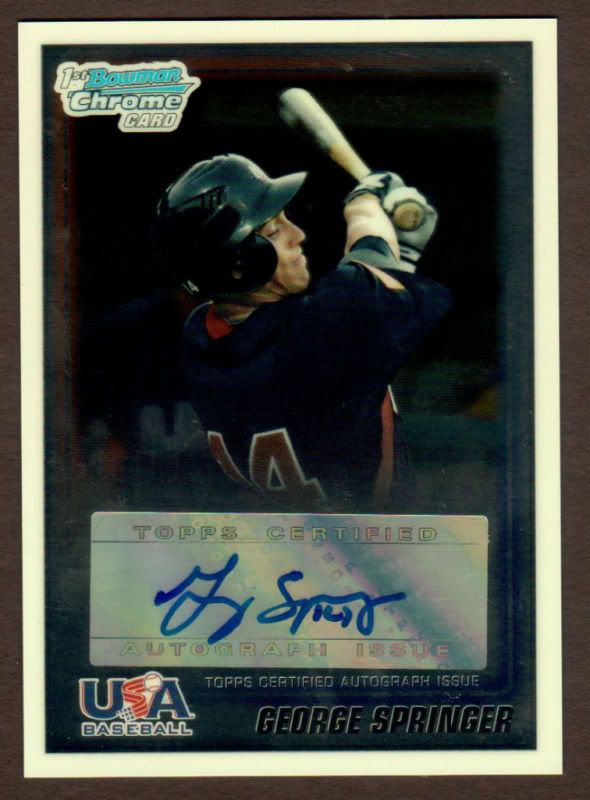 Comments: A similar story to Garret's USA Autos, it took quite some time for George's Chrome Autos to even hit ebay.  However, the splash has been quite large since they have, the /99s have been from $130-$150 and the /25s over $400.
8. Brad Miller 2010 USA Autos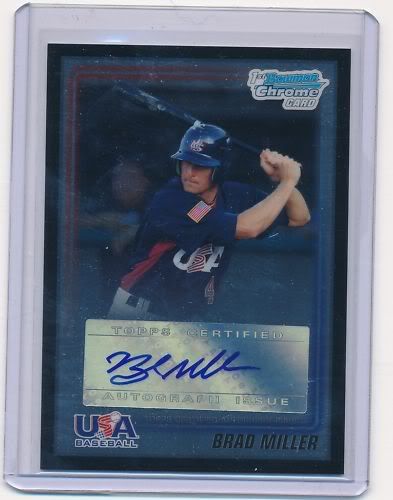 Comments: Whether it is Chrome Wrapper Autos, Topps USA set autos, Platinum Patch autos or something else, Brad's cards are all moving up.

9. Noe Ramirez 2010 USA Autos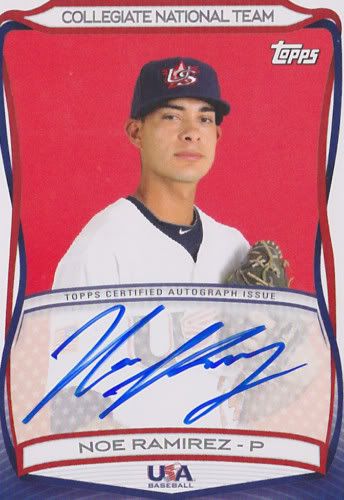 Comments: Oh NOES!  It's Noe.  That was the way collectors initially felt upon pulling his cards, however, this past week his autos in the Topps USA Set for instance have moved from $2 to $6, he's no Jackie Bradley Jr. in sales prices but is moving up, as are many draft prospects.

10. Derrick Rose Base Rookie Cards
Comments: It's hard to say much more about Derrick Rose then has been already said.  Well, think about this, if you'd invested $5k into Blake Griffin and $5k into Derrick Rose this offseason….you'd be a rich man.  The $5K of Blake would have turned into $30K and on Rose about $20K.  Beat that Warren Buffett…oh wait, I didn't do that
.  Even Derrick's Base Topps cards are selling for $5+ each now!

11. 2010 Topps Five-Star Football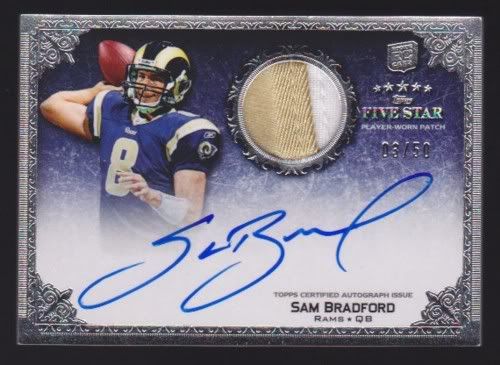 Comments: And how about a bonus.  Topps attempt at making an Exquisite/N.T. like product is being well received thus far.  Bradford is leading the way as always with some patch autos exceeding $500.  What are your thoughts?  I think it looks nice but perhaps not Exquisite-esque.