1. Michael Vick 2001 Rookies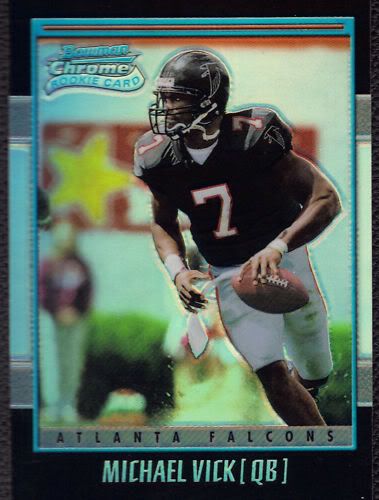 Comments: Simply an incredible story, simply an incredible season so far and simply an incredible price spike from last week to this week.  These Bowman Chrome Refs /1999 were selling
2.Jarrett Parker 2010 Elite Autos /580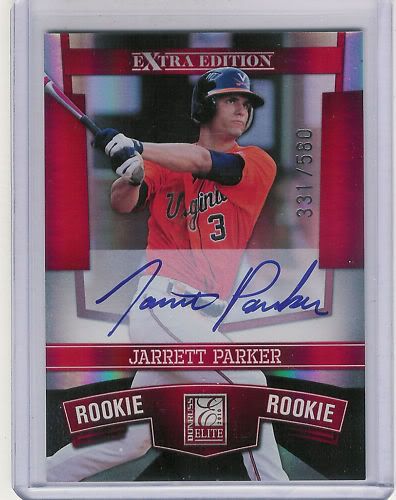 Comments: From $20 to $40 these have simply gone en fuego recently.
3. Kevin Love 2008-09 Exquisite Auto RCs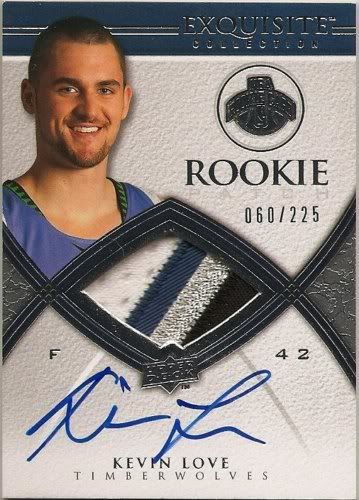 Comments: These went from just over $100 to near $200 after Kevin's historic 30-30 game.
4. 2010 Score Hockey Buybacks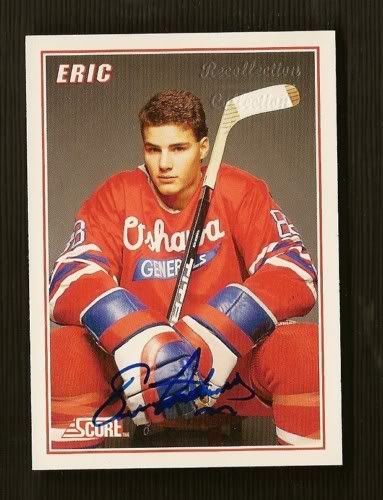 Comments: These Score buybacks are insanely popular, so much so that a Lindros buyback rookie sold for $2.2K this week!
5. Troy Smith Contenders RC Auto


Comments: Troy's been anointed "the" guy in San Francisco and that's no small thing.  After another good game his Contenders auto went from $18 to $32.
6. Michael Beasley 2008-09 SP Authentic Auto RCs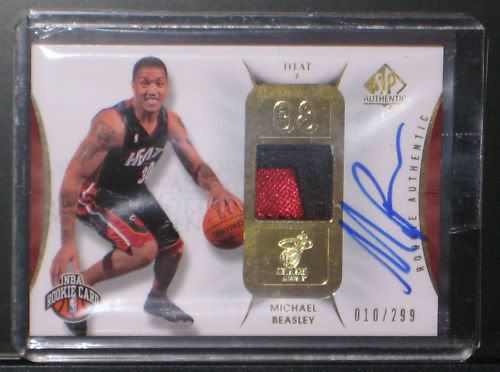 Comments: Michael has been scoring in bunches since being traded to Minnesota and all of a sudden, they have an exciting young core of players.  These went from around $40 to around $70 this week.
7. Russell Westbrook 2008-09 Exquisite Auto Patches /225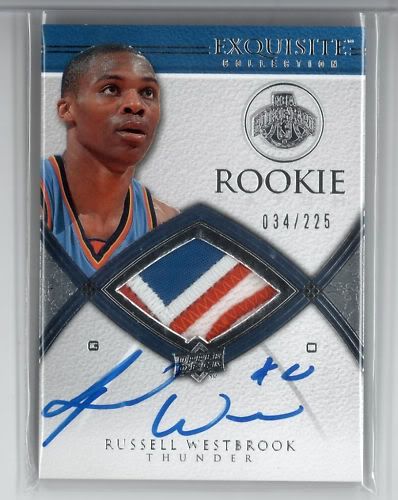 Comments: There are three players in the NBA averaging 20-5-5, Kobe Bryant, Lebron James and Russell Westbrook.  Everything Westbrook is on fire and his last two Exquisite autos have sold for $600.
8. Buster Posey 2008 Bowman Chrome Draft Autos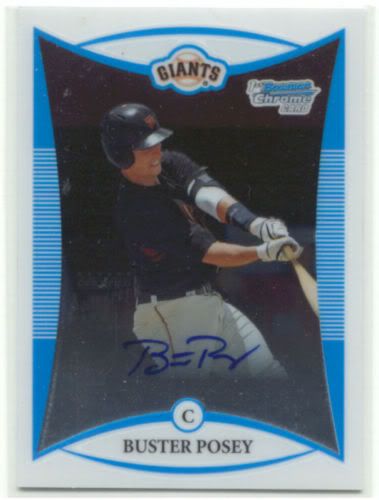 Comments: Speaking of on-fire, everything from 2008 Chrome Draft is on-fire if your name is Buster Posey.  Base Chromes are selling for over $100 raw and for over $200 in 9.5 form.
9. Steve Stamkos 2008-09 Young Guns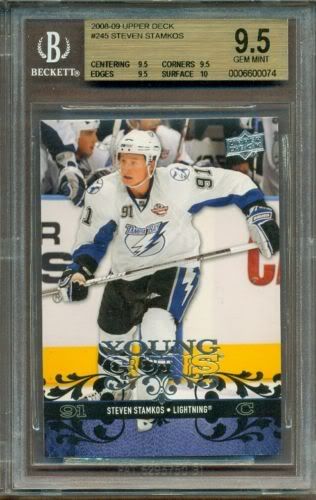 Comments: These cards moved up about 40% in the past week as Steve continues to scorch the nets in the NFL.
10. 2010 Panini Certified Football Autos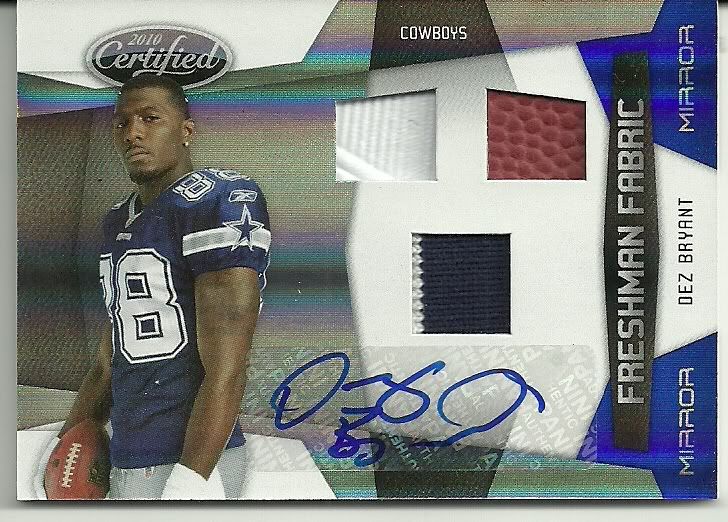 Comments: Combos of the balls/patches/autos like the ones seen above are selling very well!