1. Justin Nicolino
2010 Elite Rookies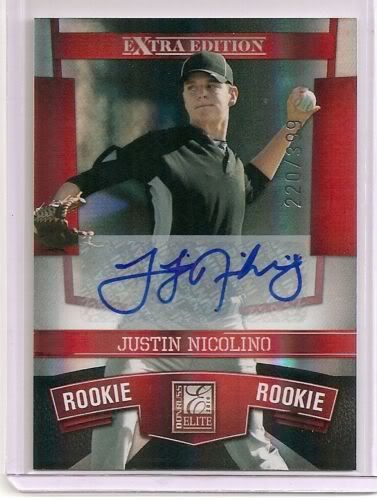 Comments: There really doesn't seem to be much explanation for why his autos went from a couple of bucks to $30 overnight.  Over-eager family member?  Hoarder?  Take your guess but his cards are scalding.
2. Roy Halladay
1997 Rookie Cards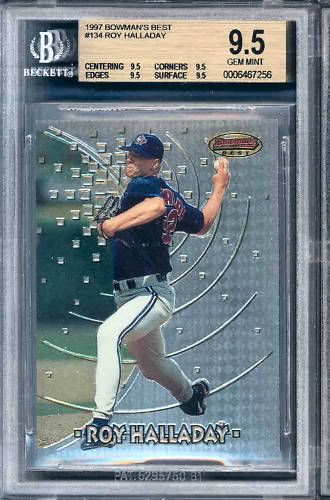 Comments: Roy just keeps pitching huge games in the playoffs.  Base Chromes from 1997 are now near $30
3. Percy Harvin Exqusite Patch Autos /99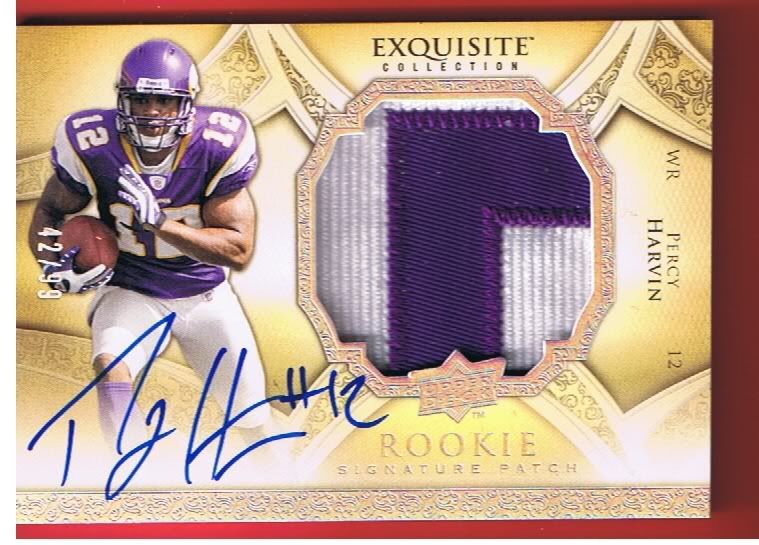 Comments: Migraines or not, Percy and is now performing both in the receiving and return game at a super high level.  His Exquisites have roughly doubled over the past couple weeks
4. 2010 Topps Chrome Rookie Reprint Refractor Autos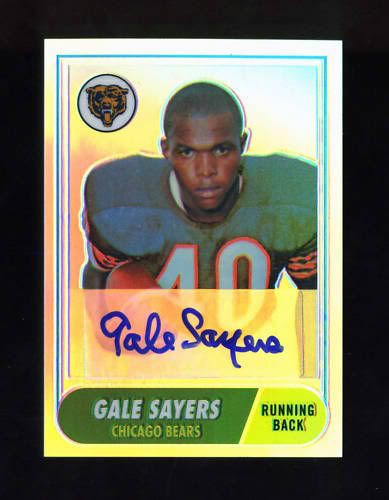 Comments: Gorgeous reproductions of older Topps cards autographed by Hall of Famers?  Yes please!  An Elway /10 sold this week for $320!
5. 2010-11 Panini Certified Hockey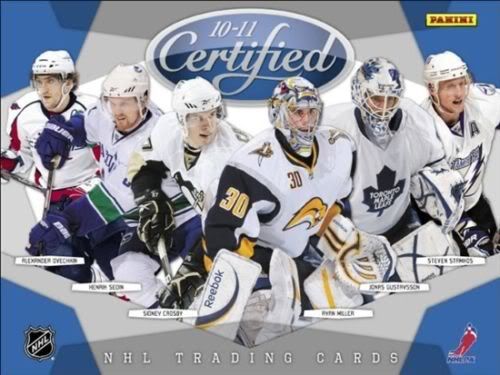 Comments: I will say it again – I'm amazed at the hockey market, these cards really sell!  2010-11 is one of the first new issues for the new season and boxes are moving very briskly on eBay, as are pre-sells on sets.
6. Sam Bradford 2010 Topps Chrome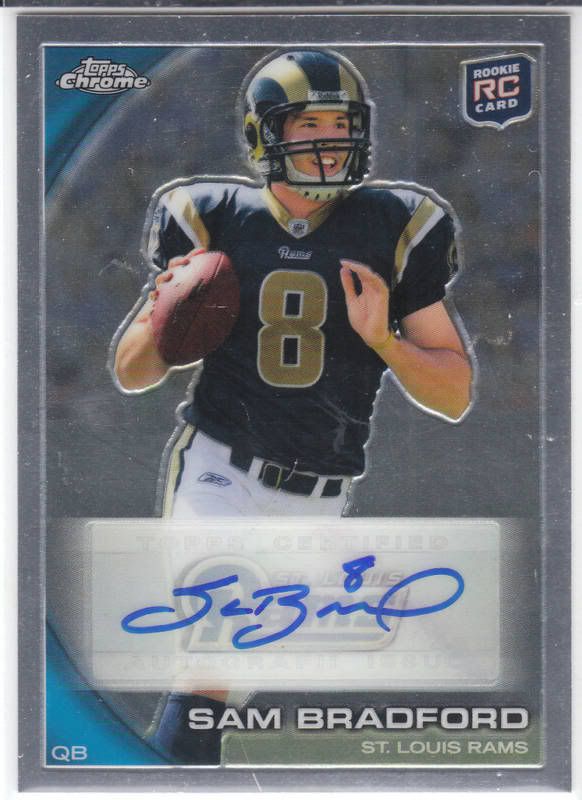 Comments: Sam continues to not play like a rookie and his cards continue to outsell all other rookies, no coincidence there.  His Chrome Autos are selling at $130+ and base cards are selling quite well too!
7. Bryce Harper 2010 Bowman w/Chrome USA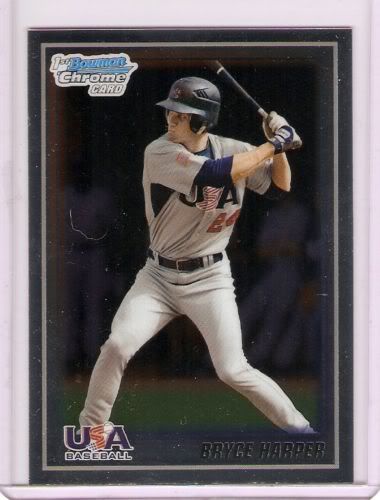 Comments: Raw Base Chromes have bounced back to $30+ at auction, Bryce continues to sell amazingly well.
8. Cody Ross 2001 Rookies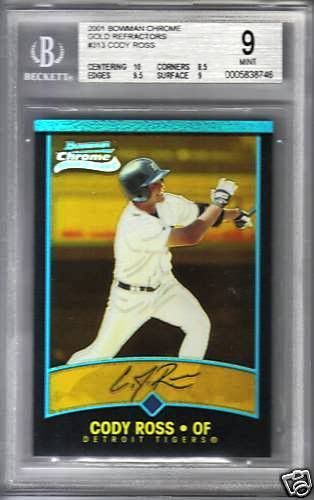 Comments: Nothing like some timely hitting in the playoffs to bump up interest in your cards.
9. Buster Posey 2008 Bowman Chrome Draft Autos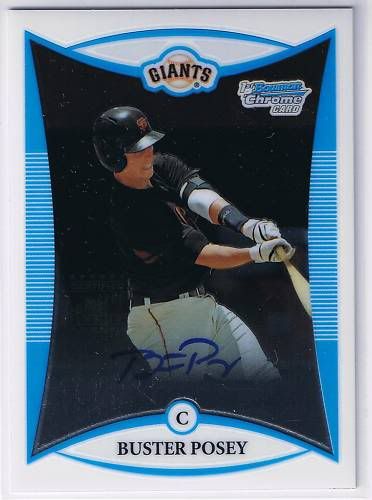 Comments: The roller coaster on these cards continues to go up and down, up and down.  These are pushing $100 again after being down near $70 a while.
10. John Wall Panini Base Cards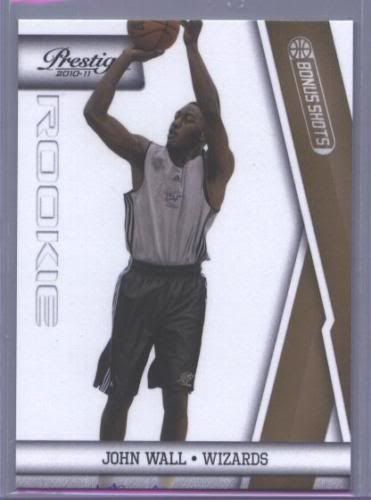 Comments: It isn't just the autos that are selling well.  Even previously ignored base cards from Panini Prestige are getting love and selling.  If Wall has a breakout game early in the year then the sky is the limit.